PENSFORD: A SOFR INDUSTRY LEADER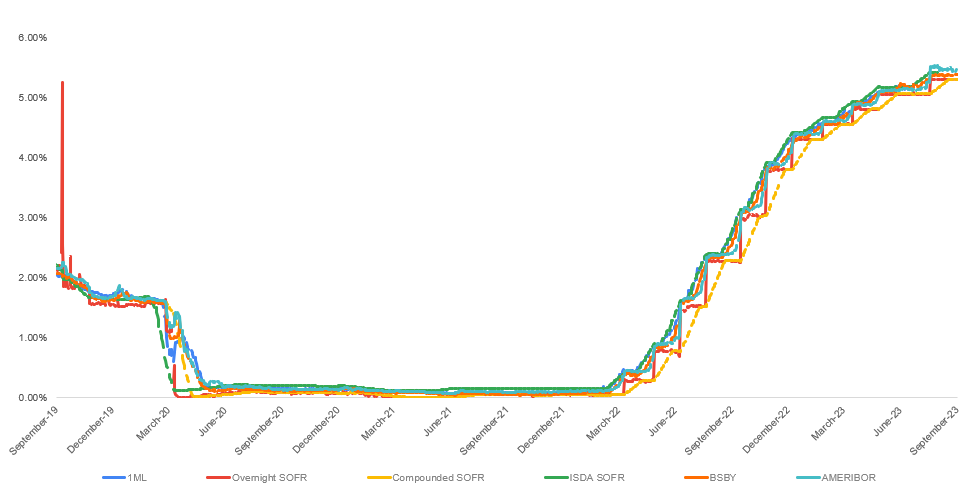 Term
Last
Change
Overnight SOFR
5.31%
0.01
30D Compounded SOFR
5.31%
0.00
1M ISDA SOFR
5.43%
0.00
CME 1M Term SOFR
5.32%
0.00
SOFR CALCULATORS
SOFR Basis Risk Calculator
Quantify the projected basis risk from a mismatch in the LIBOR fallback language between your loan & hedge using real market data.
Download
Cap Pricer Calculator
Quickly ballpark various scenarios and analyze the anticipated protection and month-by-month cost breakdown by pricing both LIBOR and SOFR hedges out to 7 years and up to a 4.00% strike.
Download
SOFR Forward Curve Calculator
Run analysis using current market data for LIBOR, SOFR, and Prime, with the ability to shock the curves higher and lower.
Download
CONTACT US
Want to talk to one of our experts about SOFR? Fill out the form and you'll hear from us in 2 hours.
Thank you for considering Pensford. We hope to hear from you soon!